A video of a teacher singing to a group of masked children in a classroom about a mask.
The clip was posted. Twitter Through an account with the iblibsoftiktok handle on Sunday, and since then more than 350,000 views have been collected.
The preschool teacher herself sings masked children's karangi masks. [sic], "The tweet said.
It was not immediately clear when or where the video was filmed, but it appears to show a group of preschool children covering their faces inside a classroom.
Some children are seen singing with their teacher.
"I wear a mask at school, I wear a mask at school, hi, Derry, I wear a mask at school," she sings.
She goes on to say: "It helps keep me safe, it helps keep me safe, hi, dairy, it helps keep me safe. It keeps my friends safe. It keeps my friends safe." Hi, Dairy-W, it keeps my friends safe. "
The iblibsoftiktok account has been contacted for additional comments.
The video went viral when the children returned to school at the beginning of the school year.
Controversy over making masks mandatory is raging in school districts across the country, especially in Republican-administered states that have barred local governments from imposing masks.
Previous Week, A federal judge in South Carolina has overturned a state ban on the mask mandate. An Arizona judge also overturned laws that bar schools from requiring masks.
during this, One-fifth of all COVID-19 cases in children. Diagnosis has been made since the onset of the epidemic between August 13 and September 16.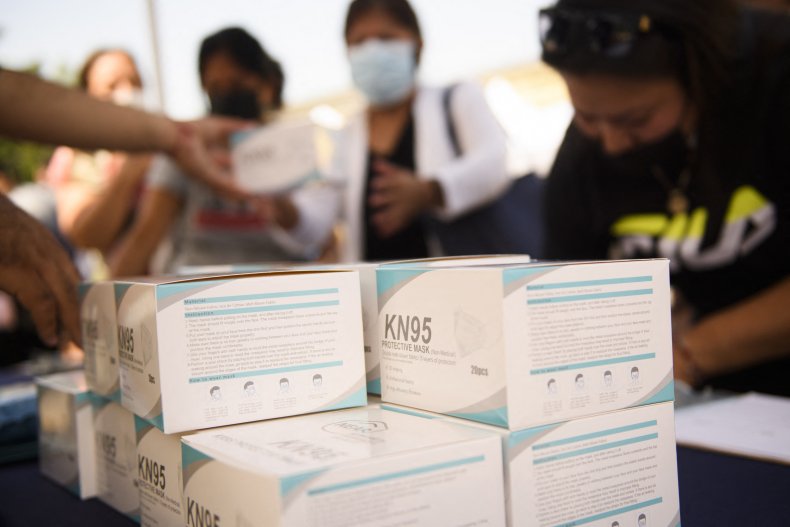 "This increase is due to two main factors: the resumption of personal schooling (and in particular schooling without masks), and the emergence of the Delta variant, which is twice as contagious as the previous version. The American Academy of Pediatrics (AAP) said in a recent court document.
American Center for Disease Control and Prevention (CDC) Released three studies last month. Corona virus is more likely to spread in school districts without the need for masks.
Of The CDC recommends. Masks are mandatory for all students 2 or older, as well as staff, teachers and visitors to K-12 schools, regardless of vaccination status.
"In addition to universal indoor masking, the CDC recommends that schools maintain a physical distance of at least 3 feet between students within the classroom to reduce the risk of transmission," the CDC said on its website.