In Chicago, a non-vaccinated man who died of COVID-19 urged others to get vaccinated before he died, helping many of his relatives agree to do so.
Herald Blackwell, who died of pneumonia due to his COVID-19 infection, posted on social media while ill.
"It's real," Blackwell said in a video posted online. According to ABC7 Chicago.. "It's like walls coming at you."
Blackwell, a 48-year-old father of two, urged people not to take COVID-19 as a "joke" and to wear a mask and get vaccinated.
Blackwell's family said they regretted not receiving the vaccine after falling ill.
Blackwell's sister, Melinda Deckers, told the television station, "When they told me she had coved pneumonia, she said, 'I should have taken this pill.
"And I said, 'We're not going to talk about that anymore.' '
Blackwell's niece, Jasmine Deckers, said. ABC 7 That he and at least 19 other relatives were vaccinated after watching the video.
"We all knew he was against it and we were against it," he said. "Seeing him go through it, that's why his nieces and nephews said, 'Well, we're going to get it.' '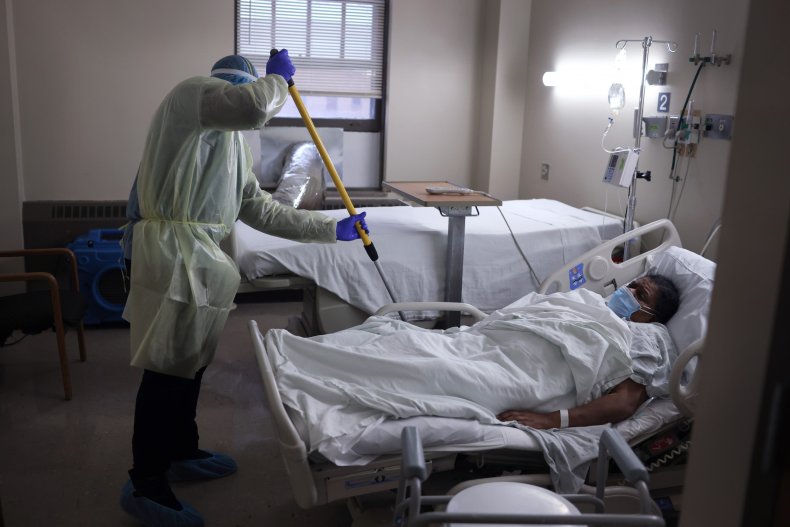 In Illinois, only more than 55 percent of the population, or about 7 million people, have been fully vaccinated. According to state statistics.
Report issued by Centers for Disease Control and Prevention. The CDC found in September that non-immunized people were hospitalized 10 times if they contracted COVID.
It also found that immunized people were 11 times more likely to die from the disease and five times more likely to be infected.
"The bottom line is: we have the scientific tools we need to address this epidemic," CDC Director Dr. Rochelle Valensky said in September.
"Vaccination works and will save us from the serious complications of COVID-19," he added.
As of September 30, 56.1% of the US population has been fully vaccinated, while 64.7% of Americans have received at least one dose of the vaccine. According to Mayo Clinic data.
This week, T.He urged the CDC to vaccinate pregnant women.. Valensky said vaccination rates in pregnant women are "unusually low", with only 32% of pregnant women fully vaccinated against the virus.
Newsweek Contact Blackwell's sister for additional comments.