We are all going to make a majority from the 2018 class. We were elected. Congress In the swing districts across the country, not only to act as a check on an unpopular Republican president, but also to fulfill our promise to fight for the millions of middle-class families who voted for us. ۔ We ran twice in some of the most competitive districts in the country and won. And along the way, we made promises to our voters: to fight for lower health care and prescription drugs, to increase access to early childhood and post-secondary education, to improve roads, and to address the immediate dangers of climate change. Dealing with policies designed to benefit working families
We may not be the members that appear on your television every evening. But we are serious, dedicated legislators who won the democratic majority. We fight every day to reach our voters. And we are committed to getting both the Infrastructure Bill and the Bloodback Better Act to the finish line.
In 2006, Democrat. For the first time in nearly two decades, it controlled both Congress and the White House, allowing the largest expansion of access to health care for generations and the passage of the American Recovery and Reinvestment Act to avoid massive financial catastrophe. Found Yet Democrats have failed to address many of the other important priorities they have promised – from climate change and affordable housing to childcare and rural economic development. These were not failures of imagination but of political courage. And his failure to do so led to the most controversial midterm elections in U.S. history, in which Democrats lost more than 60 seats in the House and Senate.
Today, we face the same obstacles that our colleagues in the 111th Congress failed to overcome. And the conflict we are seeing threatens the same fate for the majority of us – while preventing us from making progress with our constituents.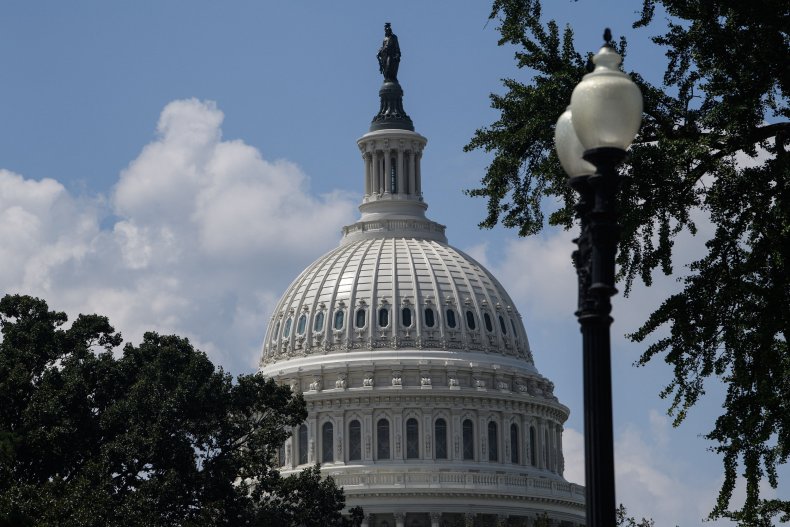 We understand what is at stake in the 117th Congress. We recognize remarkable opportunities for us from this moment in history. And we've all heard the 2010 examples.
We support both the Bilateral Infrastructure Framework and the President. Joe BidenThe 'Bloodback Better Agenda' because that is exactly what we promised the voters when we were sent to Congress a few years ago, we will fulfill it. Our infrastructure package will help build dilapidated roads and bridges, invest in much-needed water infrastructure, accelerate our economic growth and help us move towards a clean energy economy. And the Bloodback Better Agenda, once finalized, will reduce out-of-pocket healthcare and prescription medication costs, provide tuition-free enrollment in community colleges and commercial schools, and lower cost children and homes. Will represent the transformation effort to ensure health care. And tackling climate change – reforming our tax code to ensure that billionaires and giant corporations play their fair share for generations to come.
Back home, our circles are not about arbitrary deadlines or late night negotiations. In the end, the important thing is that we keep our promises to them. We must focus on the content of this legislation, rather than threatening to withhold our support on questions of action, time and trust. The combined impact of these bills will have a huge impact on all of our communities – and that should be the driving force behind our efforts this week.
Three years ago, we were all elected to Congress because of our commitment to change in Washington. Last year, we were all re-elected with the lowest margin of 6 percentage points or less. We can represent the swing districts, but we are convinced that the passage of these two bills is best for our constituencies. We are not afraid We are ready to do that.
Representatives Angie Craig (D-Minn.), Colin Allred (D-Texas), Susie Lee (D-Nev.), Kim Schrier (D-Wash.), Susan Wild (D-Pa.) And Tom Malinowski (DN). J) is a member of Congress.
The views expressed in this article are those of the authors.