Restaurant
Including 'Squid Game', Bonbon, Marathon Special and Greek Wine.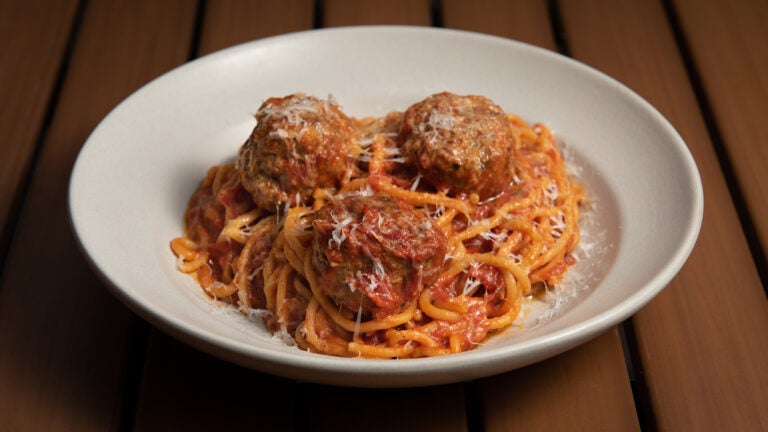 Wondering what to eat and drink in Boston this weekend? Dish is a weekly guide to the five things at local restaurants and bars that are on my radar right now. Give me an email [email protected] To tell me which other dishes and drinks I should check.
Since it opens early this spring, Cicada coffee bar. It has been a haven for Cambridge residents (and visitors) looking for a quiet place with Vietnamese coffee, banjo mo and fu noodle salads in the morning and early afternoon. My order for a quick pick-up has always been sea salt shaker: Vietnamese drip with very sweet condensed milk and main sea salt. But now there's a reason to visit the plant-laden cafe at night: SCADA has just launched a dinner menu, which includes dishes like Salmon Passion Fruit Tartere and Black Sushi Rice Duck. The restaurant serves beer and natural wines, including both local and Vietnamese beer. Dinner is now served Friday through Sunday from 6pm to 11:30 pm, with reservations available. Race.
Calling all my fellow squid gamers! Along with millions of others, I recently ran Netflix. Fast growing series, A South Korean drama / horror that follows hundreds of indebted players as they go through a deadly series of childhood games to win cash prizes. I liked it (although I'm also reading about how bad it is.) The translation is bad), So I'm talking about Petrova Chocolates' new Halloween bonbon collection, which includes a "squid game" themed bonbon. Dreamed by Local chocolate artist Betty Petrova, A tribute to Bonbin Sneakers, made from salted caramel, toasted peanuts, and peanut butter. Other bonbons in the collection include pumpkin spice wine, almond juice, and chocolate death. Give them orders HereThen start planning your "squid game" costume.
Krasi has a list of the country's largest Greek wines, a fact often overlooked by excavations on Gloucester Street. Evan Turner, director of wine, has chosen 300 bottles since it first opened – 300! – Because of this any dinner can freeze in their tracks, scared of long list. So the Greek restaurant decided to launch its own version of Wine Wednesday, focusing on one theme every other week to teach guests the nuances of Greek wine. Pause for flavors like Xinomavro: Hard to say, easy to drink (October 20) as in the old days: Greece's oldest grape (November 3) and it is frozen outside, so drink wine from Santorini (December 1). Wine Wednesdays begin at 5 p.m., and first-come, first-served seats are offered.
Embrace the spirit of Marathon Monday with a plate (or two) of pasta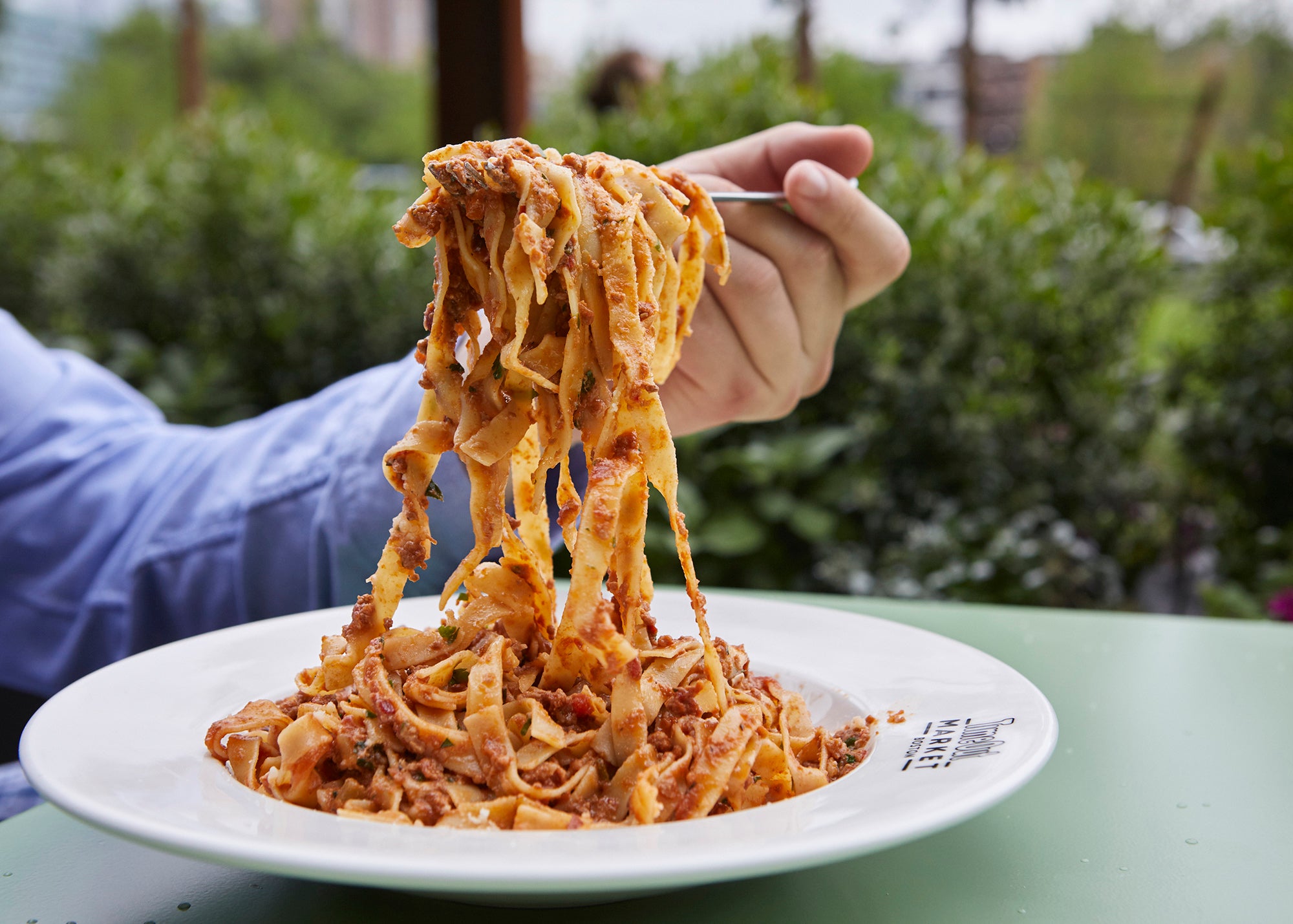 It is as if the whole city is in a trance. Take the marathon on Monday. And congratulations to this year's runners. And there are similar restaurants: Across Boston, you'll find food and drink marathon specials before and after the rest. In the true carbo-loading spirit, there are a few places to focus on pile plates with pasta. On Bambra In Cambridge, diners can stop for a pasta dinner on Sunday from 5pm to 9pm, which includes cooked tennis sauce with buckthorn and fossilized with herbal parmesan cream. On Time out market. At Fenway, Michael Schloe's Italian Kitchen will offer a two-for-two deal on Sunday, with consumers getting two options for the price of one, such as wild mushrooms on the dish, truffle and parsnips and spicy sausage rago like regatoni. ۔ Near the finish line, Oak Long Bar + Kitchen. Saturdays, Sundays and Mondays will feature a special Regatonic Bolognese – another excuse to satisfy your pasta cravings, whether you're running or not.
برسیری Opened in the South End. During the summer, the former gas light took its place but retained the decisive French theme. If you haven't paid a visitor yet, its new brunch menu might be of some interest. In addition to Eggs Benedict, catches, and a declining cheese burger, the brunch menu also includes a croissant bread pudding with Tahitian vanilla bean ice cream and berry compote (swan). Here's a weird cocktail called Meta Made in Heaven, a gin-based drink that has earthy and dry curry – Brunch is far from Bloody Mary everywhere, but worth a try. Peek down the menu, and pop up for a. trs délicieux On Sundays from 10 a.m. to 3 p.m.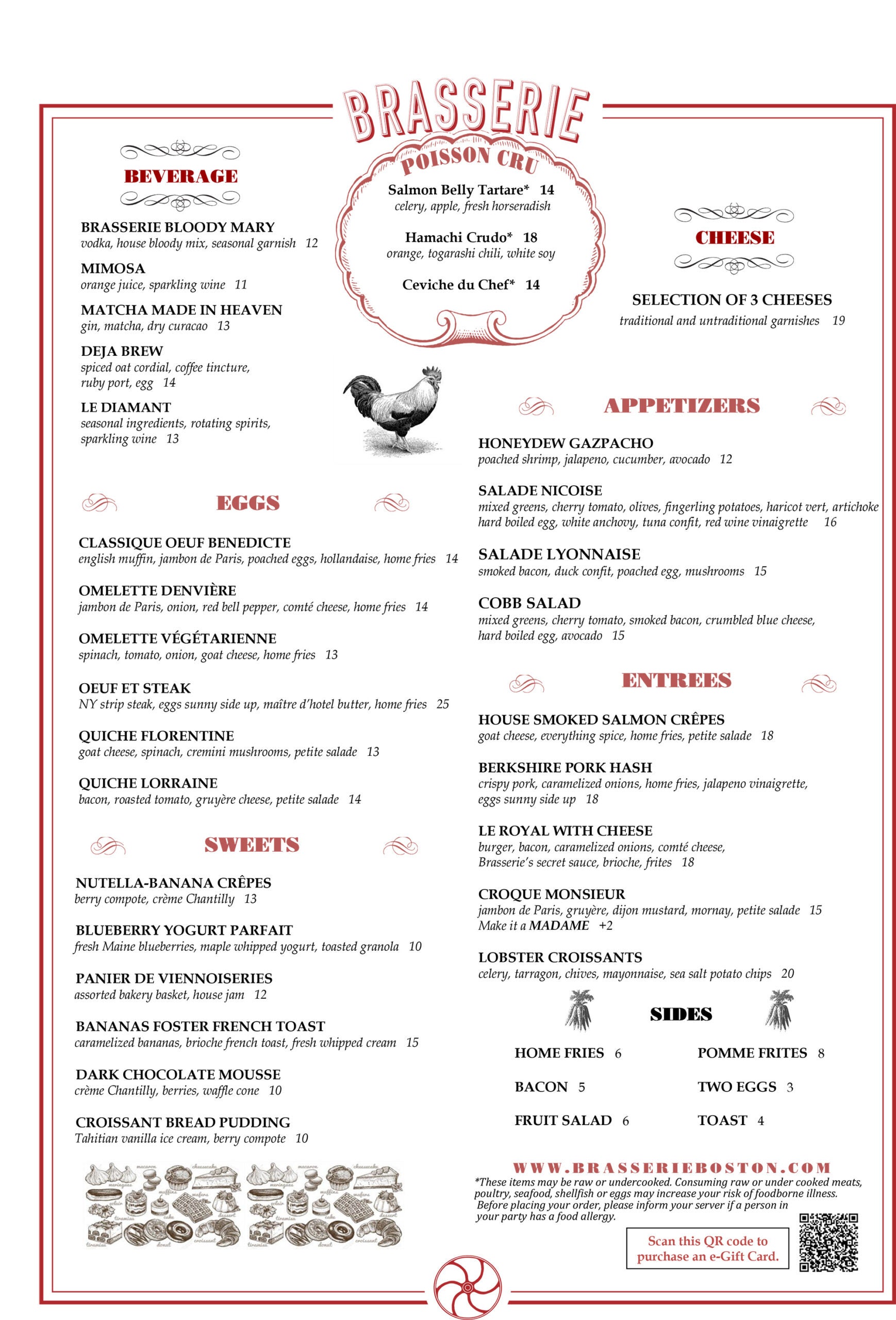 Stay up to date with food news.
Sign up for Dish and get the latest food and restaurant news in your inbox.